ENCORE SHOWING OF THE HEGGS HOUSE OF HORROR ON NOVEMBER 2nd!

IT'S THAT TIME OF YEAR AGAIN... HEGGS TIME! BUT THIS TIME... IT'S THE LAST TIME...

It's been fun, but now we're done. My heart is breaking, but a one man show can only go on for so long. It's time for the last Hullabaloo with Heggs!

For nearly 20 years it's been my favorite time of year. Who would have thought when I put up that first home made papier-mache witch on my front porch in the early 90's with my young daughter, that one day my "little display" would become a Halloween tradition for families all over Northeast Ohio!

We've had thousands of visitors over the years and I want to thank you all for taking the time to visit, to donate (every penny went back into the display), and I especially want to thank you all for the wonderful memories I'll carry with me till the day I'm ready to be put in a Halloween display myself!

And the memories I cherish most - the good times, people enjoying themselves, the laughter, and the look of awe and wonder (and sometimes a little terror!) on the children's faces as they wander through the land of Heggs.

I've made many new friends and love talking to each of you every year. Most surprising to me are the people who've told me how they or someone they knew, was either sick or going through some tough times personally and how after visiting my display, their spirits were lifted with the fun and laughter that is all part of the "Heggs House of Horror". If my Halloween party has brought a smile to your lips and you were in need of one, that's payback enough for all my efforts.

So, thank you all for being a part of my yearly festivities at the Heggs House of Horror for the last two decades, BUT IT AIN'T OVER YET BABY! WE STILL HAVE 2013 TO DO!

SO LET THE GOOD TIMES ROLL ONCE AGAIN, IT'S TIME TO PACK UP THE BABIES AND GRAB THE OLD LADIES AND HIT THE ROAD FOR THE HEGGS HOUSE OF HORROR!

AND AS THE FAB FOUR ONCE SANG, "WE HOPE YOU HAVE ENJOYED THE SHOW...YOU WERE SUCH A WONDERFUL AUDIENCE, AND IT CERTAINLY WAS A THRILL."

HAPPY HALLOWEEN!

YOUR MASTER OF SCARE-A-MONIES, LUTHER HEGGS

P.S. Don't be afraid to stop by and say hi anytime, I'm sure as long as I'm able, I'll still decorate in the future on Halloween. It just won't be a three ring circus like in the past!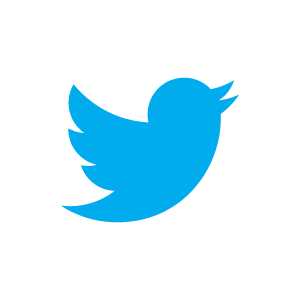 Follow us on twitter
@heggshalloween and upload your favorite pictures from your visit